Text
We're proud to tell you that NAMM California has joined the Optum family and that our name has changed to Optum. Just like NAMM California, Optum strives to make health care simpler and help people feel their best. 
To learn more about Optum, please visit optum.com/about-us/optum-care.
Text
COVID-19: What you need to know
Text
We can help you find the latest information about coronavirus disease 2019 (COVID-19) and get answers and resources for taking care of yourself and your family. 
Horizontal Rule
a fresh approach to health care
Text
For more than 25 years, we have offered the right care, at the right time, to our patients in Southern California. We have found new ways to work together to make sure you are at the center of all we do. This helps us offer better care and get better results.

Horizontal Rule
Bringing new ideas to health care
Text
We bring new ideas to health care so we can offer innovative care, find new ways to work as a team and make sure you get the right care at the right time.

Our network includes more than 600 primary care physicians and more than 2,000 specialists. We also offer a full range of services. These help doctors and other health care providers do what they do best: focus on patients, not paperwork.

Text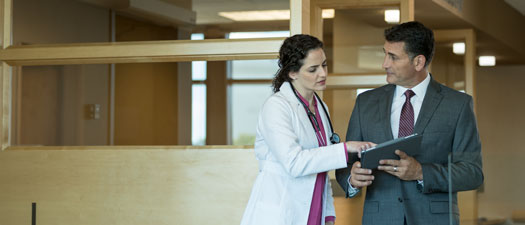 Learn about our full range of management services for physician groups, IPAs and hospital systems.
Horizontal Rule
Who we are
Text
We believe that improving quality will help make health care more efficient. We also want to make sure we use health care resources in the right way.

When needed, we can quickly adapt to what our patients and providers need. 

Text
Mission



To be the most trusted name in health care 

Text
Vision
Improve quality to deliver health care efficiently and use health care resources in the right way.

Text
Values



Do what is right
Project pride
Care for people
Respond to needs
Be the standard