SubHero Banner
NAMM California leadership
Our leaders share decades of health care experience.
The combined education and experience of our leadership team positions them well to help navigate the evolving health care industry.
Horizontal Rule
Meet our team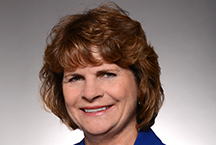 Leigh Hutchins, MBA
CEO, PrimeCare and NAMM CA; COO, OptumCare Southern CA
Leigh Hutchins has over 25 years of health care management experience. She joined NAMM in 1993 and has held various positions with NAMM California/PMNI in the areas of payor and provider contracting, network development, transactional services and IPA operations. 

Prior to joining NAMM, Hutchins worked for FHP HealthCare in staff model and IPA operations. She actively participates in charitable organizations such as the American Heart Association, the Juvenile Diabetes Research Foundation and the American Cancer Society. 

Hutchins is a board director for CAPG, a trade association for Accountable Physician Groups. She sits on the Integrated Healthcare Association's Technical Payment Committee in support of the Pay for Performance Program. 

Hutchins received her B.A. degree with honors in Pharmacology from the University of California, Santa Barbara and her M.B.A. from the Anderson Graduate School of Management at the University of California, Los Angeles.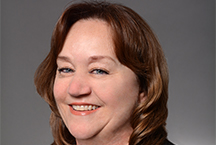 Jamie Phillips
President
Jamie Phillips is the president of NAMM California and PrimeCare Medical Network, Inc. (PMNI). She has over 30 years of experience in health care and medical practice management. 

Prior to joining NAMM in 2016, she worked at DaVita HealthCare Partners as senior vice president of Operations and senior vice president of the New Market Integration team. She also worked for CareMore Medical Management Company and for Galaxy Healthcare South Africa. 

Phillips has an extensive background in all areas of managed care including both IPA and medical group operations, network development and population management. She previously served as the chairman of the Long Beach Network for Health, a community HIE initiative.

Phillips is an alumni of and advisor to the California Healthcare Foundation, Leadership Fellowship. She earned her B.S. in Nursing from Creighton University and her Masters in Health Administration from the University of LaVerne.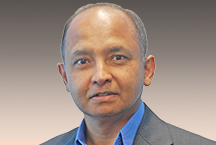 Verni Jogaratnam, MD
Sr. Vice President, CMO
Dr. Jogaratnam assumed the role of senior vice president and chief medical officer in 2016. His career spans over 26 years as both a practicing physician and health plan executive in corporate and clinical settings. 

He has a proven track record in managed care and implementing quality-driven innovations to ensure outcome excellence and appropriate utilization. 
Dr. Jogaratnam has experience in Medicaid, Medicare and commercial lines of business. His previous responsibilities included cost containment, Stars, HEDIS and RAF performance. Most recently, Dr. Jogaratnam served as the CMO for the UHC Community Plan in Seattle, WA. 

He was trained in both pediatrics and internal medicine at the Yale University Program at Bridgeport Hospital and received his MMM in Medical Management from the University of Southern California.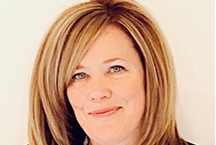 Jennifer Rapp
COO
Jennifer Rapp has over 20 years of experience in the health care industry. She joined NAMM California in 2017 and is responsible for defining and executing the strategy for NAMM's provider-centric operations, including Network Operations, Customer Service and Provider Contracting. 

Rapp is also responsible for developing, implementing and overseeing the strategic relationships with NAMM's provider and hospital partners. 

Most recently, she was responsible for Provider Experience and Operations for UnitedHealthcare's Community and State Division (Medicaid), where here she led a national team focused on improving the way we support and engage with our providers.

Prior to that role, Rapp spent nearly 13 years at Cigna. She has extensive experience in managing large scale Operations, Network Development and Provider Relations, Portfolio Delivery and Execution, and Member/Consumer Engagement solutions.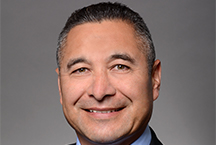 Greg Prieto
CIO
Greg Prieto joined NAMM California in 2018. Prieto has over 16 years of IT leadership experience with 13 of those years in health care IT. 

Prior to joining NAMM California, Prieto was the director of Information Technology Services for Monarch HealthCare and OptumCare Medical Group, where he led Infrastructure and Operations Teams.  

In addition to experience in IPA and clinical IT management, he gained experience leading IT services in a hospital setting while assigned as the IT director for Riverside Community Hospital. 

Prieto has extensive experience in leading initiatives ranging from acquisition integrations, process improvements, data center management and security compliance. Mr. Prieto holds an MBA and numerous industry certifications. 

He also recently completed an Executive Leadership and Management Certification Program from the University of Notre Dame, Mendoza College of Business.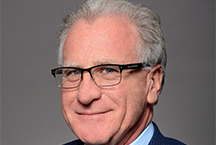 Howard Siegel, MD
Sr. Regional Medical Director
Dr. Siegel joined NAMM California in 2013. He attended Universidad Del Noreste, School of Medicine in Mexico and did a Fifth Pathway thru New York Medical College. 

Dr. Siegel is a Board Certified Pediatrician, originally from Maimonides Medical Center/Coney Island Hospital in New York. 

He comes to us from Regal Medical Group, where he held the position of regional medical director with primary responsibility over utilization, quality, contracting and hospital relations for their South Region for eight years. 

Prior to that, he worked with Gateway Medical Group overseeing Pediatric and Adult Utilization Review. Dr. Siegel's current responsibilities with NAMM include direct oversight for several aspects of outpatient utilization management and care coordination services. 

He (and a colleague) recently participated and won the OptumCare Clinical Transformation Challenge.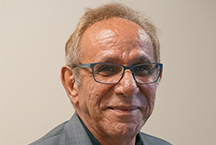 Nick Marciano, MD
Sr. Regional Medical Director
Dr. Marciano joined NAMM California in 2008. He has been involved in all aspects of Medical Management including utilization management, in-patient management, ambulatory care management, quality management, and peer review, both at the corporate and local IPA levels. 

Prior to his NAMM position, he worked at Primary Provider Management Company (Medi-Cal line of business), Northridge Medical Group, and Riverside Physicians Network, all as full-time medical director. 

Prior to his administrative work, he was a practicing general surgeon at the Riverside Medical Clinic and an independent practitioner in Riverside. 

He is presently focused on development of an advanced care panel of specialty providers capable of performing advanced procedures in the local community hospital setting. 

In addition, he is helping to develop an education series for internal staff on the various aspects of medical management roles and functions.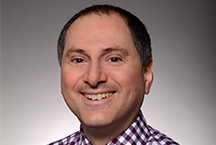 Eric Gureghian, MD
Sr. Regional Medical Director
Dr. Gureghian assumed the role of regional medical director in 2016, focused on inpatient care and transitions, and is now one of the senior regional medical directors. 

He possesses extensive experience in patient care and managed care medical management, including high-risk case management, utilization management, physician education and provider relations. 

Dr. Gureghian is passionate about providing high-quality, cost-effective health care and leading other health care professionals in achieving the same goals. His previous role was serving in a lead physician capacity for Regal Medical Group in Southern California.

Dr. Gureghian is Board Certified in Internal Medicine. He works closely with Dr. Marciano overseeing NAMM's In-Patient Management program.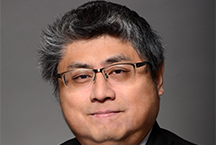 Jason Chung, MD
Regional Medical Director
Dr. Chung joined NAMM California in 2017. He fully supports quality and care planning efforts across NAMM. He works closely with our senior regional medical director in the outpatient utilization management space, overseeing several IPAs within our region. 

Dr. Chung joined us from WellStar Health System in Georgia, where he served as AVP Physician Advisor with responsibilities involving utilization management, quality improvement and care coordination.

Prior to WellSar, he was in clinical practice at Kaiser Permanente in Oakland, where he specialized in medical imaging and nuclear medicine. Dr. Chung attended Tufts University in Boston, where he obtained his MD and MBA degrees.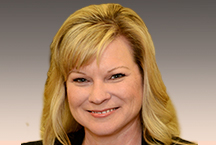 Trisha L. Daniels
Vice President, Contracting, Claims and Configuration
Trisha Daniels has over 20 years of managed care experience in the areas of payer and provider contracting, claims and managed care operations. She has worked for MSO entities and has managed physician practices. 

Daniels joined NAMM in 2003. Prior to assuming contracting responsibilities in 2006, she was the director of Transactions. 

Her current responsibilities include health plan negotiations, hospital and network contracting operations, claims and EDI transactions; including provider and benefit configuration, eligibility and capitation expense processing in the company's managed care system.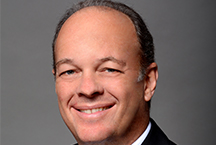 Don Thompson
Vice President, Finance
Don Thompson has more than 20 years of experience in the accounting and auditing fields. He began his career with an international public accounting firm and has worked in the health care industry since 1991, in both hospital and managed care settings. 

Thompson joined PrimeCare in 1997. He is currently responsible for oversight of the Accounting, Eligibility and Capitation departments. 

This includes financial and health plan reporting, investment and treasury management, financial and regulatory audits, California Department of Managed Health Care reporting, member eligibility maintenance and provider capitation payme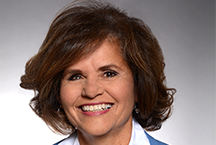 Patricia Gutierrez
Vice President, Human Capital
Patricia Gutierrez has more than 20 years of experience in Human Resources in the areas of health care and management. She joined NAMM in 1997 following a career in the manufacturing industry. 

Gutierrez's current responsibilities include oversight of all HR functions, including recruitment and retention programs, management training and company-wide customer service educational programs. 

Gutierrez is an active participant in the Employer's Group (Human Resources Organization) and Society of Human Resources Management.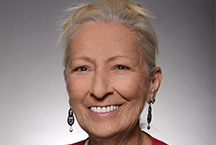 Demara Nuzum, RN, BSN
Vice President, Medical Management
Demara Nuzum has more than 20 years of managed care experience in the area of medical management, which has included UM, QI, credentialing, risk management and case management. 

Nuzum has also worked as a private consultant for health plans and with IPA/MSO entities in the area of medical management, as well as assisting in preparation with regulatory audits and DHMC license filings. 

Nuzum joined NAMM in 2002 as Director of Corporate Compliance. In 2004, Ms. Nuzum assumed responsibility for Medical Management. 

She has maintained an active role in the Industry Collaborative Effort for Healthcare Association (ICE), serving on numerous workgroups focused on standardization of medical management processes.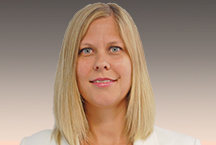 Amber Romero
Vice President, Legal Affairs
Amber Romero joined NAMM in 2016. She has over ten years of experience in the health care sector and has been a practicing attorney for seven years. 

She has deep experience with provider and payor contracting and supports the business by providing legal advice on laws and regulations, risk mitigation and dispute resolution. 

Prior to NAMM, Romero worked at Apria HealthCare, Assurant Health, Quest Diagnostics and Johnson & Johnson. 

Romero received her JD degree from Western State University College of Law and holds a B.A. in Finance from the University of Wisconsin-Milwaukee.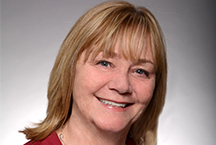 Vicki Medlen, LVN
Associate Vice President, Quality Improvement
Vicki Medlen has more than 20 years of managed care experience in the area of medical management, which has included QI, credentialing and UM. 

Medlen joined NAMM in 2002 as a UM Supervisor and moved to Quality in 2003. She is active on ICE teams and has led the organization in various quality collaboratives to improve the health of our members.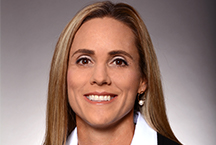 Shawna Kamper, M.S.H.S.A.
Associate Vice President, Transactional Services
Shawna Kamper has over 16 years of managed care experience in the areas of network operations, health plan contracting and claims operations, along with managed care operations. Kamper joined NAMM in 2000. 

Kamper's areas of responsibility include transactional service operations comprising of claims, EDI, configuration (both provider and benefits), eligibility and provider capitation. Prior to Operations, her focus was within Health Plan Contracting. 

Kamper earned her undergraduate and Master of Science in Health Services Administration degrees from California State University of San Bernardino.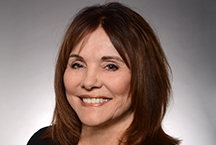 Yvonne Sonnenberg, MHA
Assoc. VP, Network Operations and Exec. Director, EPMG
Yvonne Sonnenberg has over 20 years of experience in health care operations, previously holding general operations positions including managing networks. 

Sonnenberg currently has oversight of Empire Physicians Medical Group, Mercy Physicians Medical Group and Primary Care Associates.

She has worked for both IPA and Staff Model HMOs in California directing Network Operations and Development, Contracting, Provider and Member Services, Transactional Services and Product Development. 

She has also worked as an adjunct professor teaching management principles, and as a national health care consultant. Ms. Sonnenberg has been active with state and national health care associations for many years. 

She has also served on numerous health care association boards and has participated in federal rule making with CMS. She currently serves as a board member and officer on the Industry Collaborative Effort for Healthcare Association, "ICE". 

Sonnenberg holds a Bachelor of Science in Management and a Master's degree in Health Care Administration.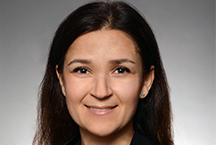 Vera Grodzen, MHA
Associate Vice President, Network Operations
Vera Grodzen joined NAMM California in 2017. Her regional responsibilities include oversight for PrimeCare Chino, PrimeCare of Inland Valley, PrimeCare of San Bernardino and PrimeCare of Redlands. 

Grodzen has worked in managed care and medical group operations for the majority of her career. She joins us from DaVita HealthCare Partners (DHCP) where she held various roles including accountability for medical group operations for the San Gabriel Valley. 

Grodzen earned her Bachelor of Science in Physiological Science from UCLA and a Masters degree in Health Administration from USC.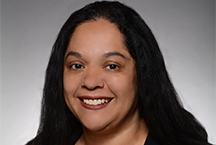 Yvonne Muñoz
Associate Vice President, Network Operations
Yvonne Muñoz joined NAMM California in June 2017. Her background includes managed care and IPA management. 

Muñoz previously worked at Physician Health Partners (PHP). Her responsibilities included provider contracting, payer contracting, provider relations and network management, development of alternative product lines and oversight of organizational compliance.

She earned her B.A. in Political Science from Regis University and her Juris Doctorate from Denver University College of Law.

Close