Horizontal Rule
What we offer
Accordion Block
NAMM California has the ability to adapt quickly. We can modify the business model to suit your needs. We aim to align the interests of all providers to work toward mutual goals. 


The NAMM California business model promotes coordinated care delivery. We work with physicians, hospital systems and health plans seeking affiliation. 


 

NAMM California recognizes that health care is a regional business. We need physician leaders who inspire and motivate. This requires the active participation and commitment of physicians.  


In each market, NAMM California establishes an Administrative office for the IPA with an Executive Committee (EC) that includes practicing physicians within the IPA. The EC sets goals and objectives, and determines the strategy required to meet them. 


A Medical Director approved by the EC oversees the local medical management initiatives. This includes retreats and an annual conference focused on leadership development. It also includes on-site case management support. 


NAMM California is committed to supporting the viability of clients and coordinated care model. We do this by working to evolve our model to provide value-added services. 


The design of our physician compensation models is flexible and complements the local governance structure created by NAMM California.   


Client physicians receive competitive compensation under an incentive-based payment arrangement. Financial surpluses in the IPA are shared with physicians and distributed based on quality and service indicators established by the EC. 


Here are some current initiatives in select areas: 

Physician succession planning
Joint ventures 
Staff models

In an increasingly competitive and regulated health care environment, NAMM California recognizes the importance of staying informed. We put forth effort to proactively anticipate new local, state or federal directives. 


NAMM California also has an excellent working relationship with the Department of Managed Health Care and the Centers for Medicare and Medicaid. 


We believe physicians must assume a greater voice in shaping health care policy. As a result, we organized our own Physician Public Policy Committee to discuss pending bills and meet with key political influencers.


The NAMM California corporate counsel serves on the state's work group for administrative simplification to provide guidance on establishing clearly defined regulatory standards.


The Counsel participates on the California Association of Physician Groups Public Policy Committee.


Our executives spend considerable time educating legislators on both the federal and state levels about the coordinated care model. This ensures we have a presence when governmental bills or other actions on health care are under consideration. 

Accordion Block
NAMM California has created an expedited credentialing process. This enables affiliated groups to add providers quickly and efficiently. 


The Credentialing Department works to ensure all contracted providers within NAMM California are qualified and appropriately credentialed. We work with our contracted Credentialing Verification Organizations (CVO) to ensure compliance with NCQA and other regulatory bodies. 


We also provide monthly monitoring to identify potential risks within our network. Our experienced staff consistently receives high scores on all HMO audits.

NAMM California has established relationships with health plans and providers, which clients are able to capitalize on. 


PrimeCare Medical Network, Inc. (PMNI or PrimeCare), a NAMM California affiliate, holds a limited Knox-Keene license which enables physician partners to access full risk capabilities and address recent legislative solvency requirements in a cost-effective manner. 


The NAMM California Contracting Department:

Assists in development of IPA provider networks.
Negotiates health plan contracts.
Maintains contract databases for clients.
Maintains standard contract templates. 
Acts as primary liaison to health plans.

Currently, 100% of our HMO eligibility information comes from contracted health plans. We load it directly into our system to ensure accuracy and timeliness. We update this information online often. We also provide monthly reports to physician offices.


Marketing campaigns are implemented to target audiences to support the sales team, improve member retention and promote the client brand identity. 


The marketing and sales team analyzes each market and creates a customized plan for each client. The team is also prepared to quickly deploy new strategies to address unforeseen events and new opportunities.

NAMM California is committed to providing clients with effective and efficient IT systems that are at the forefront of health care and technology. 


The IT department continuously evaluates upgrades and opportunities to expand the electronic capabilities of NAMM California and its clients.


Utilizing multiple best-of-class vendors, the IT department supports and hosts systems for communication, automatic authorizations, eligibility tracking and transactional claim processing.


The data aggregation processes and security protections are approved for self-reporting data for various Pay for Performance and Quality Insurance Programs to improve the quality of patient care and the accuracy of encounter submissions.


The NAMMNet provider portal includes a single point of communication for online access to:

View member eligibility
Look up claims
Submit and review authorizations and referrals
Order and review laboratory results
View and update IPA and provider-specific details

NAMMNet aims to improve physician connectivity by working to streamline medical management and physician communication. In 2009, NAMM California successfully implemented an EHR/PMS system.


NAMMNet offers innovative self-service web solutions that assist physicians. These solutions enable decision support strategies, which eliminate authorization phone calls and faxes, and reduce administrative overhead. 


To improve the coordination of patient care and assist physicians in qualifying for the Federal funds under the HITECH Act, NAMM California recrafted its connectivity strategy to include a HUB technology. 


This enabled communication between different EHR/PMS systems, physicians, hospitals and ancillary providers. It also included using the HUB to enhance clinical pathways for disease management, patient portals and data aggregation for best practice studies.


NAMM California:   

Processes all claims received from providers on average in 20 days or less.
Allows for electronic submission of claims.
Audits claims processing for accuracy on a consistent basis using a random sample.
Maintains telephonic customer service support with bilingual representatives.
Prepares checks and pays within the time frame provided by contract or by law.
Staffs and participates in all health plan audits.
Configures system for contract and benefit loads.

We consistently exceed the standards of health plan audits. Our strong audit procedures and pre-check run reviews ensure the accuracy of payments before any checks are mailed out. 


NAMM California is fully compliant with CMS, DMHC and health plan claims payment requirements. We have also consistently scored in the top percentile on claims audits.


Customer service responds to all provider and member inquiries. We contact new senior members to confirm that they are familiar with the scope of services offered by the NAMM California client network. This service promotes member retention and satisfaction. 


Additionally, NAMM California has developed a proprietary, electronic provider dispute resolution program that enables physicians to submit and track disputes online to reduce their administrative overhead.

Claims and resolution contact information
Provider dispute resolution information - AB1455
CMS provider disputes
CMS non-contracted provider appeal process
AB 72 Independent Dispute Resolution Process
Accordion Block
NAMM California provides access to over 350 standard management reports. Reports are designed to support:

Physician care coordination decisions.
Accurate documentation.
People 65 and older by encouraging annual visits.

The NAMM California Medical Management team and other departments have successfully worked with local client leadership to craft concise plans to obtain a level of sustainable performance. 


Using the extensive analytical resources within NAMM California, Medical Management evaluates profiling and utilization data with the client to develop the actions required to promote cost-effective care. 

Components of a plan have included:

Refinements in the physician compensation/quality incentive model.
Management of specialty and tertiary referrals.
Hospitalist programs.
Specialty contract terms.

Recognizing that engagement of the IPA is key to successful implementation, physician committees participate in all phases of a turnaround. 


From the initial assessment to the implementation and measurement of outcomes, NAMM California provides the focus and discipline required.

NAMM California currently employs certified coders to educate physicians on capturing all codes required for a member's condition to help promote RAF score accuracy. 


To support this accuracy initiative, NAMM California has acquired software that identifies potential coding opportunities. The software also alerts physicians to those patients in which prior year codes were not reflected in the current year annual health assessment. 


Incentive programs for both physicians and their staff have been developed to encourage scheduling an annual appointment for those 65 and older. This ensures their diagnosis codes are properly documented in a timely manner. 


RAF scores by physician, as well as identification of the physician's members 65 and older that have not yet completed their annual visit, are provided monthly.


NAMM California offers care management programs to PrimeCare groups with a focus on people 65 and older. We also offer a physician-run program with significant nursing support. 

View or print a copy of our NAMM Case Management brochure. 
Accordion Block
NAMM California provides a variety of financial services. 

Reporting and analysis:

Generate financial statements and budgets, and perform analysis for the following:

   Capitation
   Contracts
   Profit/loss by line of business

Model new compensation and incentive models based upon IPA criteria
Manage each IPA bank account and reconcile bank statements
Maintain financial controls
Audit and reconcile all health plan revenue collections, including risk pools
Perform A/P functions
Manage relational database of benchmarks and historical experience to ensure the quality and integrity of the data
Develop ad-hoc reports on a prior approval basis

Physician capitation management/eligibility:

Audit capitation reports and reconcile eligibility files
Create and maintain capitation system tables
Administer current capitation methodology, recommend available options

NAMM California recognizes the need for accurate and timely data to effectively work within an increasingly complex health care reimbursement system, driven by new products, federal and state mandates, consumer demands, risk adjustors and quality performance indicators.

To monitor care coordination efficiency and support our contracting team, NAMM California has an extensive database of the expected specialty cost for each line of business and is able to use the information to monitor the reasonableness of specialty cost rates. 

NAMM California has an Analytics Group staffed with seasoned professionals and supported by an extensive database of information. 

The financial models that this group is capable of creating allow NAMM California and its clients to fully evaluate potential scenarios. 

In particular, when researching compensation structures, contracting changes, new HMO products and benefits, and plans developed by the Medical Management team for improved UM/QM performance. 

With Medicare HMO compensation based on the acuity level of members, the Analytics Group reconciles encounter data with CMS reports. This group can project risk adjusted factor/medical risk adjusters by IPA and by physician. 

This helps to ensure that physicians are appropriately reimbursed for the care provided to a patient.

Our affiliated entity, PrimeCare Medical Network, Inc. holds a limited Knox-Keene license in the state of California. These licenses are granted pursuant to the Knox-Keene Health Care Services Act of 1975.

This license benefits affiliated physicians and payors in the following ways:


Ability to assume institutional risk with flexibility in contracting and increased negotiation for improved contract rates
Allows payors to focus on their core strengths by shifting services to a highly regulated entity with a long track record of success
Assumption of additional delegated responsibilities and increased control over the cost and quality of these services
Provides protection from requirement of additional financial reserves
Horizontal Rule
Helpful resources
Card Box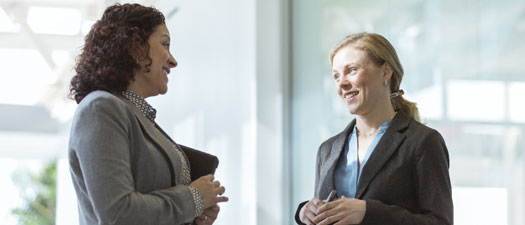 Leadership team
Learn about our leaders.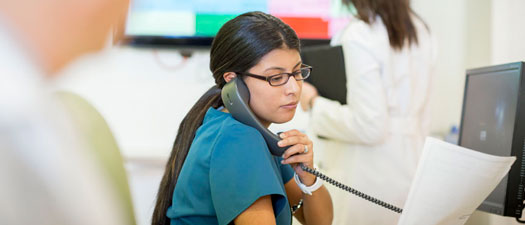 Contact us
Please contact us with your questions.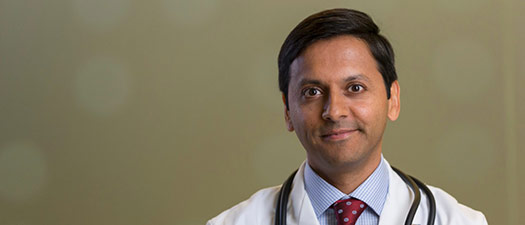 Careers
Find job opportunities at NAMM California.